Do you have questions?
Call our free helpline now.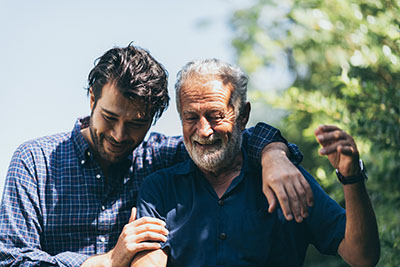 Alcohol addiction is one of the more prominent health issues faced by many Americans. The struggle to control drinking is often linked to underlying mental health disorders that are driving the behavior. Getting to the root of an alcohol problem means properly addressing all related issues. Our Florida alcohol addiction treatment program commits to addressing all aspects of a client's physical, mental, and emotional health to improve their chances of achieving lasting recovery.
When It's Time to Seek Out Treatment
Only a qualified medical professional can accurately diagnose someone with substance abuse or alcohol use disorder. However, there are signs to look out for show things are getting out of control. When they occur, it may be time to seek help from an alcohol addiction treatment program.
Indicators that someone may have a problem with alcohol include:
Individuals often drinking alone and for longer periods than intended
An inability to cut down on drinking or exert any control over alcohol intake
Feeling cravings for alcohol
Experiencing withdrawal symptoms when an attempt is made to stop drinking
Running into trouble in school or at a job due to alcohol
Constantly getting into arguments with others because of excessive drinking
What To Look For in a Florida Alcohol Addiction Treatment Program
People with severe alcohol issues should seek treatment from our Florida alcohol addiction treatment program because we offer inpatient treatment. While different facilities provide different options to clients, a more extended stay often proves more beneficial to people suffering from an addiction disorder.
Promises Five Palms assesses everyone upon admission to rehab for any potential mental health issues, referred to as a co-occurring disorder. Our programs offer a variety of different treatment options to address every aspect of a client's alcohol addiction, including:
We offer a warm, home-like environment that helps clients adjust, relax, and open themselves up to the entire experience. Our team of trained therapists and mental health specialists make sure to address the physical aspects of an alcohol problem alongside the psychological issues that could be preventing clients from moving forward and making progress.
Dual Diagnosis Treatment
Our goal is to tackle co-occurring mental health and substance use disorders as part of the recovery process. Co-occurring disorders are by their nature deeply intertwined, both in causes and outcomes. For some people, alcohol addiction stems from a need to cope with an existing mental health disorder or other social and emotional triggers. For other people, the mental and social effects of alcohol use disorder lead them to develop a mental disorder.
Each disorder exacerbates the other; by treating both disorders, neither disorder is able to reignite the other during and after recovery. For these patients, we offer dual diagnosis treatment. Dual diagnosis treatment uses therapy and in some cases medication to help patients tackle both of their disorders simultaneously. The goal is to cement a lasting foundation for a new sober life.
Alcohol Addiction Treatment at Promises Five Palm
The alcohol addiction treatment program offered by Promises Five Palm is located a five-star addiction and substance abuse treatment center located in Ormond Beach, FL. Our residential treatment center offers recovering drinkers a place to begin the next stage of their now-sober lives.
Some of the ways we help our clients learn the skills needed to move forward in recovery include:
Addiction workshops
Relapse prevention
Continuous care planning
Our facility also offers help for those dealing with other mental disorders and substance abuse issues. Promises Five Palm provides a summer camp-like environment that looks after the needs of clients. Contact Promises Five Palms online or call our office at 1.844.675.1022 for more information about our Florida alcohol addiction treatment program.